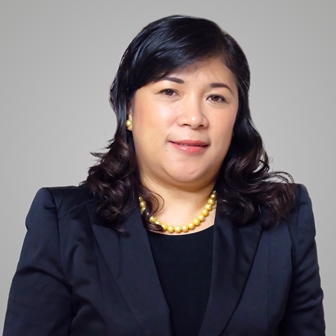 Director's Message
On behalf of our management team and staff, it is my pleasure to welcome you to the Ateneo CCE!
Whether you are a current participant, a CCE alumnus, an employer, or an industry/association partner, we are grateful for your trust in us in making us part of your learning journey.
Your confidence in us supports our mission to promote Ateneo excellence, service, and ethics in the workplace through our continuous efforts towards the development of workplace-based, quality-assured, and performance-driven training programs.
Moreover, just like how our programs are anchored in the core values of our mother unit, the Ateneo Graduate School of Business (AGSB), we will remain steadfast in our commitment to bring together highly proficient resource persons, decidedly effectual programs; and consequently, a worthwhile learning experience for you.
Finally, as embodied in the vision statement of the AGSB, we hope that the Ignatian philosophies of expertise, integrity, and service resonate in our aim to educate you to become men and women for others. I hope that our passion for continuous learning transcends all purpose by helping you become not only leaders in your organizations, but leaders for change and instruments for nation-building.
Ad majorem Dei gloriam!
Marleth S. Calanog