Economists looked into the first year of the Duterte administration at the latest Eagle Watch briefing organized by the Ateneo Graduate School of Business Center for Continuing Education and the Ateneo Center for Economic Research and Development.
Held last August 17, 2017 at the Ateneo Professional Schools in Rockwell, Makati, the "Mid-Year Economic Briefing Assessing the 1st Year of the Duterte Administration: Winners and Challenges" featured talks by Drs. Alvin Ang and Cielito Habito.
Ang said that economic growth remains upbeat - 2% higher than the generational average of 4%. Inflation, he added, has picked up but remains within the Bangko Sentral's upper limit of 4%.  While investments are increasing, Ang said that the country needs to pursue new sources of exports and capitalize on the food manufacturing industry: "We are being limited.  Electronics is still the largest export products we still we have to find other export products."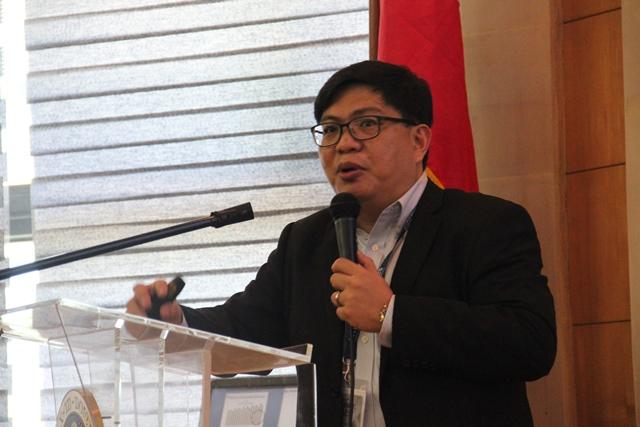 Economic growth remains upbeat, says Dr. Alvin Ang.
Ang noted that the country should take advantage of its thriving food manufacturing sector, citing big players like Universal Robina Corporation and Liwayway Marketing Corp. as possible sources. Investments, after all, must support future growth, he said.
Meanwhile, Habito expressed the need to amend the constitution to boost foreign direct investments.
"The reason we continue to lag behind our neighbors, in spite of dramatic improvements already made, is still because of those legal constraints to more foreign participation in our industries," he said. Amending the constitution, he added, will make the country's economic growth rise as high as 9%.
The current economic provisions, Habito said, is pulling the country back. "Without a dramatic change in policy, we will still just be muddling through the same level we have been in the 6-7% until now." Technological updates in this information age do not apply to the current laws, he said: "Many of the restrictions in foreign advertising, mass media, education, are really out of date."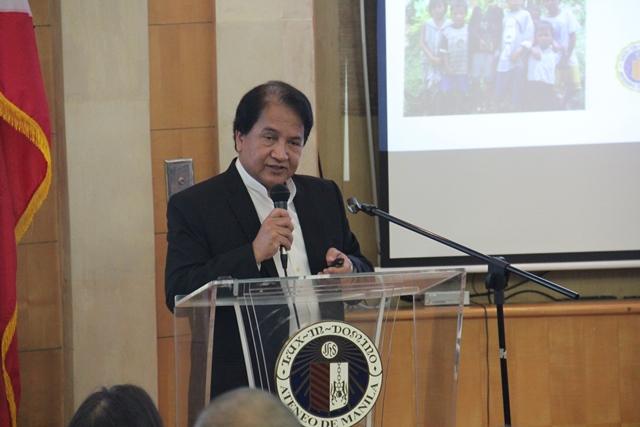 Dr. Cielito Habito stresses the need to amend the constitution to boost foreign direct investments.
Habito also talked about the country's economy based on his Pitik Test: Presyo (Price Stability), Trabaho (Jobs) and Kita (Income). For the first quarter of 2017, inflation rate is 3.1%. In terms of jobs, unemployment rate is up at 5.7% in April. GDP growth is slowing down, from 6.9% (from last year) to 6.4%.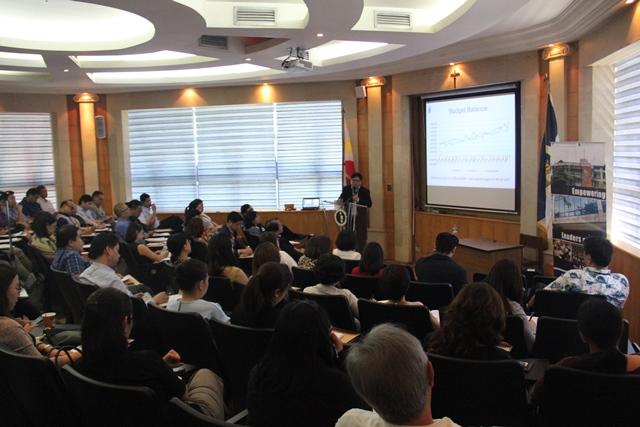 The way to move forward, Habito said, is to "build, build, and build."  For inclusive development, it is important to promote a collaborative Micro, Small and Medium Enterprises (MSME) promotion and support. He also called for human development and social protection investments.
Reference: http://www.ateneo.edu/aps/gsb/news/economists-assess-duterte%E2%80%99s-first-year