The first Ateneo Eagle Watch Briefing of the year, held January 31, 2019 at  the Ateneo Professional Schools, analyzed the past 2½ years of the Duterte administration based on how the 10-point economic plan and the Philippine Development  Plan  2017–2022 have been implemented.
With his trademark "PiTiK test"—presyo (prices), trabaho (jobs) and kita (income)—Dr. Cielito F. Habito of the Ateneo Center for Economic Research and Development (ACERD) said that inflation is on a decline after almost a year-long acceleration, and that unemployment is down from 5.7% to 5.3% this year. The Philippines' GDP growth slowed down, but is still among the world's fastest.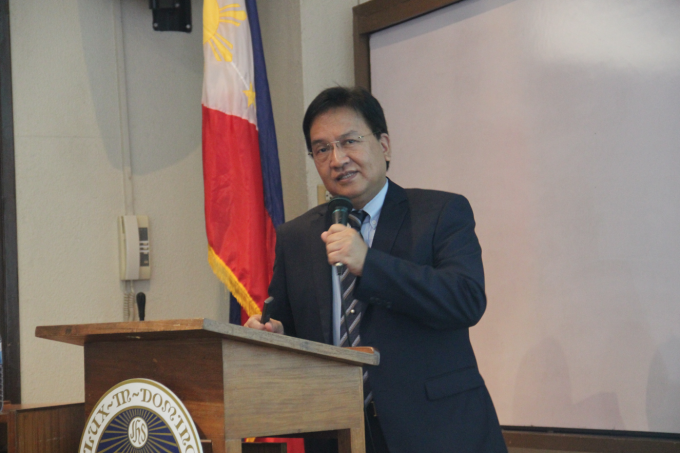 Cielito F. Habito, PhD
However, the price of rice continues to climb, leaving many impoverished families unable to afford other products. Inflation is more severe in the countryside (5.3% vs. 4.8% in Metro Manila) and 70% of the Filipino poor reside in rural areas, he said. Industries, as opposed to services, are now the fastest-growing sector. Staples and exportables have been taking a beating, particularly palay, corn, sugarcane, mango, coffee, and cassava. 
Habito is optimistic that in the short term, the inflation rate is likely to slow down to 3–4% and that the unemployment rate is to decrease to 5.0–5.5%. Projections by the International Monetary Fund expect the Philippines to do well at 6–7+%. 
Habito also discussed China's widely felt presence in the country and said that "we must plan for an economy closely linked to China—and beyond." Within the ASEAN region, the country  trails far behind in exports (earning $69 billion compared compared to Indonesia's $169 billion and Singapore's $373 billion); are in deep deficit amidst its neighbors' surpluses (-27.4 billion, in dollars, compared to Vietnam's 2.7 and Singapore's 45.5); and have the highest inflation rate (4.8% vs. Vietnam's 3.8% and Singapore's 0.2%).
Moving forward, Habito emphasizes the paradox in the Philippines' greatest strength and biggest weakness—its human resources, composed of workers who are highly adaptable and resilient, but an entire generation of stunted Filipinos. Stunting, he said, is linked to the country's flawed rice policy. 
The compelling need  that the country faces now, Habito said, is to make food more affordable and to feed its youngests citizens.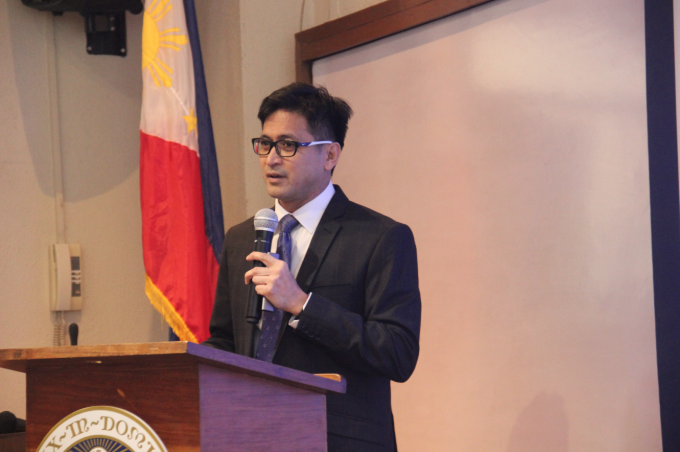 Dean Luis F. Dumlao, PhD
For his part, Dr. Luis F. Dumlao, Dean of the John Gokongwei School of Management, also spoke about prices, jobs, and income. He delved into President Rodrigo Duterte's 10-point socioeconomic agenda. The country's macroeconomic fundamentals, he says, remain strong.  
In 2019, Dumlao posits that "while jobs will be created enough to 'offset' increase in labor force participants, the challenge is in the creation of quality jobs." The economy, he adds, is expected to grow at around "6.4 % likely led by construction."
Reference: http://ateneo.edu/aps/gsb/news/first-eagle-watch-2019-weighs-dutertenomics%E2%80%94are-we-track