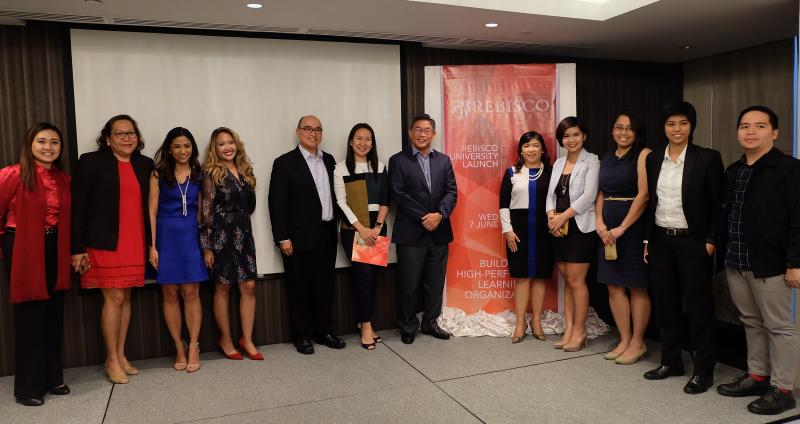 After much anticipation, the Rebisco Group of Food Companies and the Ateneo Graduate School of Business-Center for Continuing Education (AGSB-CCE), has finally opened its doors for the launch of Rebisco University at Oakwood Premier Manila last June 7, 2017.
The Rebisco University is a corporate university created towards the achievement of Rebisco's strategic objective of improving the organization competence and effectiveness. Rebisco University partnered with AGSB-CCE for the Business and Leadership Advantage Program (BLAP), a diploma program for key people in leadership positions of both corporate and satellite companies of Rebisco Group. The program also integrates knowledge, skills, and competency building and advancement in behavioral and functional areas.
The first batch of participants who will take the diploma program were welcomed during the launch.  As part of the learning phase, they will undergo the 47th Leadership+Management Development Program (LMDP) at the AGSB-CCE.
AGSB Dean, Rudy Ang gave a keynote speech and Rebisco Group of Food Companies President Mr. Jonathan C. Ng capped off the program with an inspirational message.
Rebisco University's Business and Leadership Advantage Program officially started last June 21, 2017.